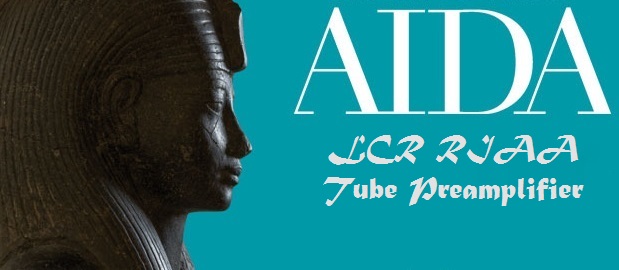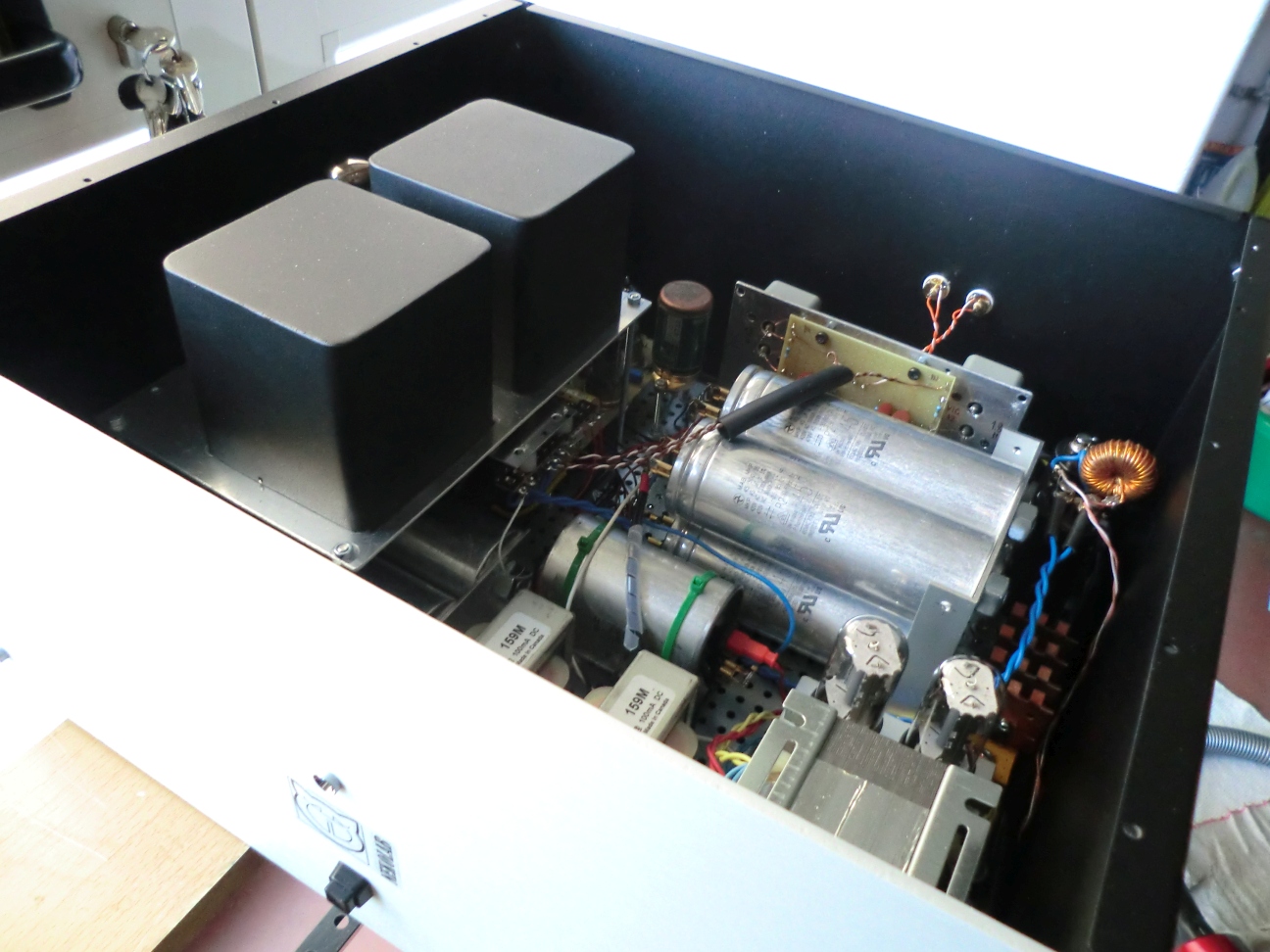 In my personal persuasion ʺ the fewer, the better ʺ I designed a phono preamplifier with only two gain stages ( to minimize sonic coloration ) and without negative feedback. Mostly, the first stage is the heart, the crucial part of any RIAA preamplifier. Aida phono preamp uses a new all tube high performance circuit with very high gain, low distortion and super low noise. The goal is to achieve the maximum possible amplification at this stage to compensate for the -20dB loss of the RIAA network. Unlike conventional negative feedback or resistor-capacitor RIAA circuit, Aida use an ideal, constant impedance, LCR circuit design with high accuracy RIAA tracking ( within +/-0.2dB ) put at the preamplifier output. A high current transformer coupled tube SE circuit is the best, audiophile, choice to obtain a 600 ohms output impedance required for driving the next LCR stage.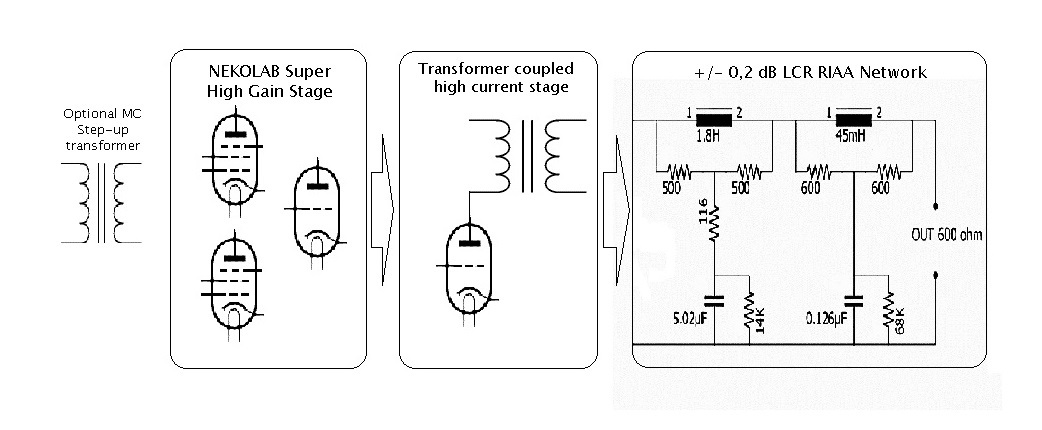 The overall gain is 42 dB for MM cartridge or 62 dB ( with internal MC step-up transformers) for MC type. Aida use only one paper in oil, copper foil capacitor in the signal path. The very quiet power supply unit is implemented with multi stage choke filter and polypropylene in oil capacitors. Sum up this design yields a wide and deep soundstage, realistic image proportions, and startling dynamic range and speed, with massive headroom capability and low noise. Nekolab Aida is a open door to true high-end analog sound.
Tube complement: 2x 6J51P, 2x D3A, 2x6AX4GT, 1x ECC85, 1x 6BX7GT.