This is my reference speakers……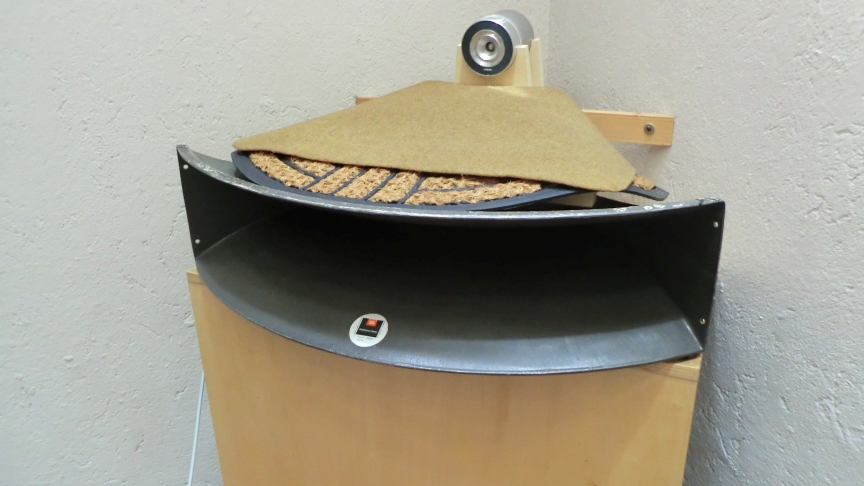 I heard hundreds of speaker systems but at last….I always return at my Klipschorn super clone. Why super ? OK bass bin is almost identical to original Klipschorn, also fitted with original K33E Klipsch woofer but mid-high section is very different.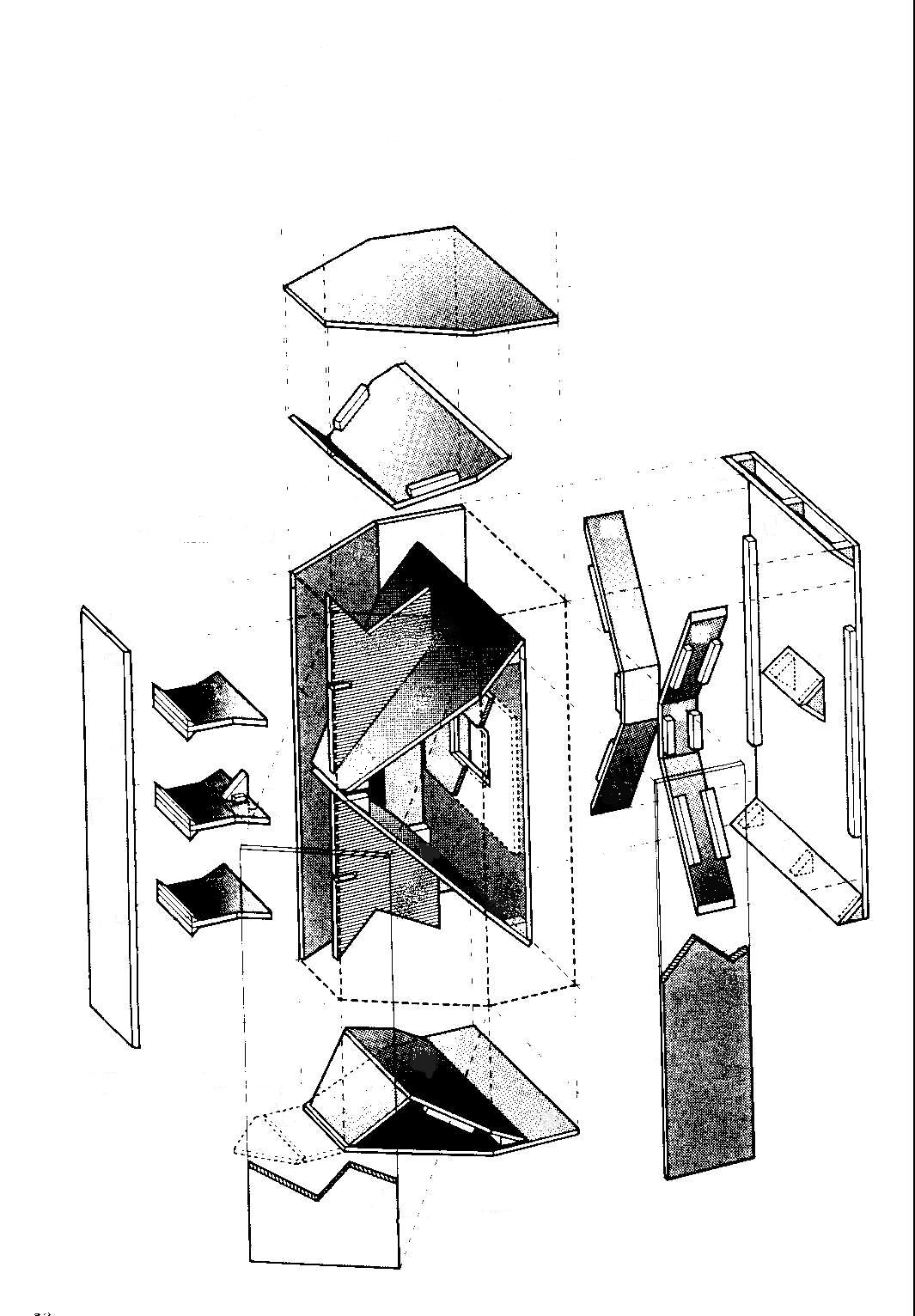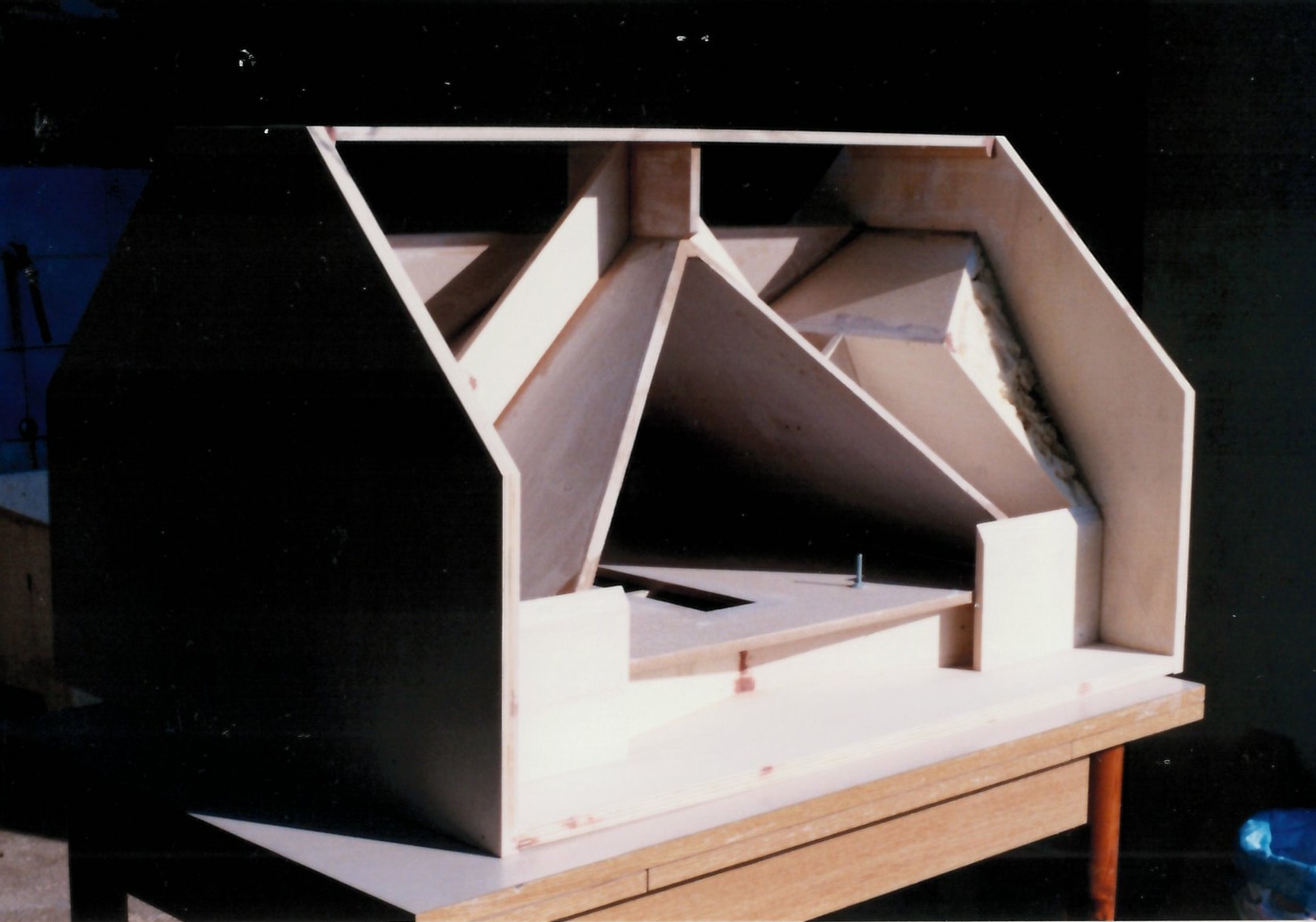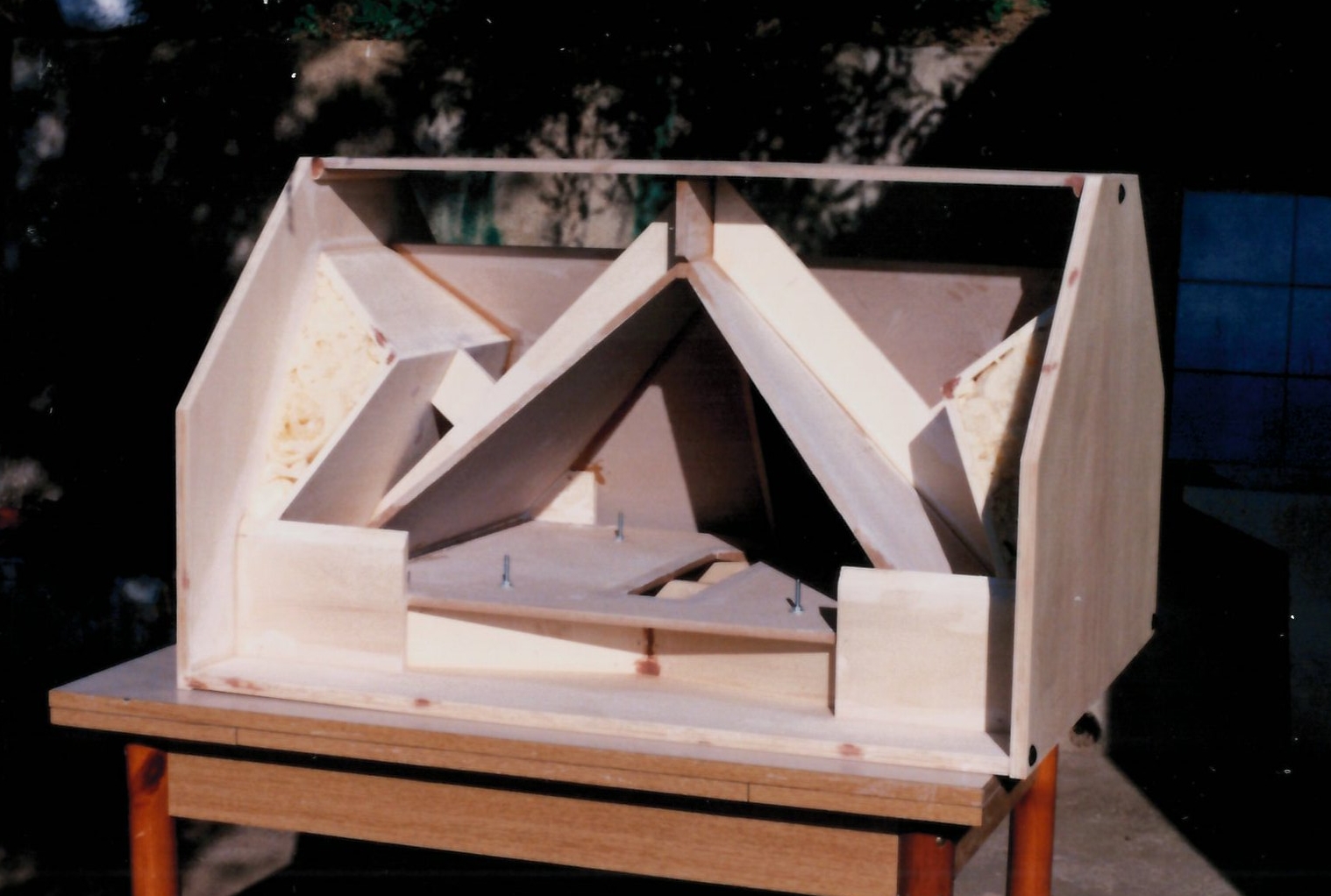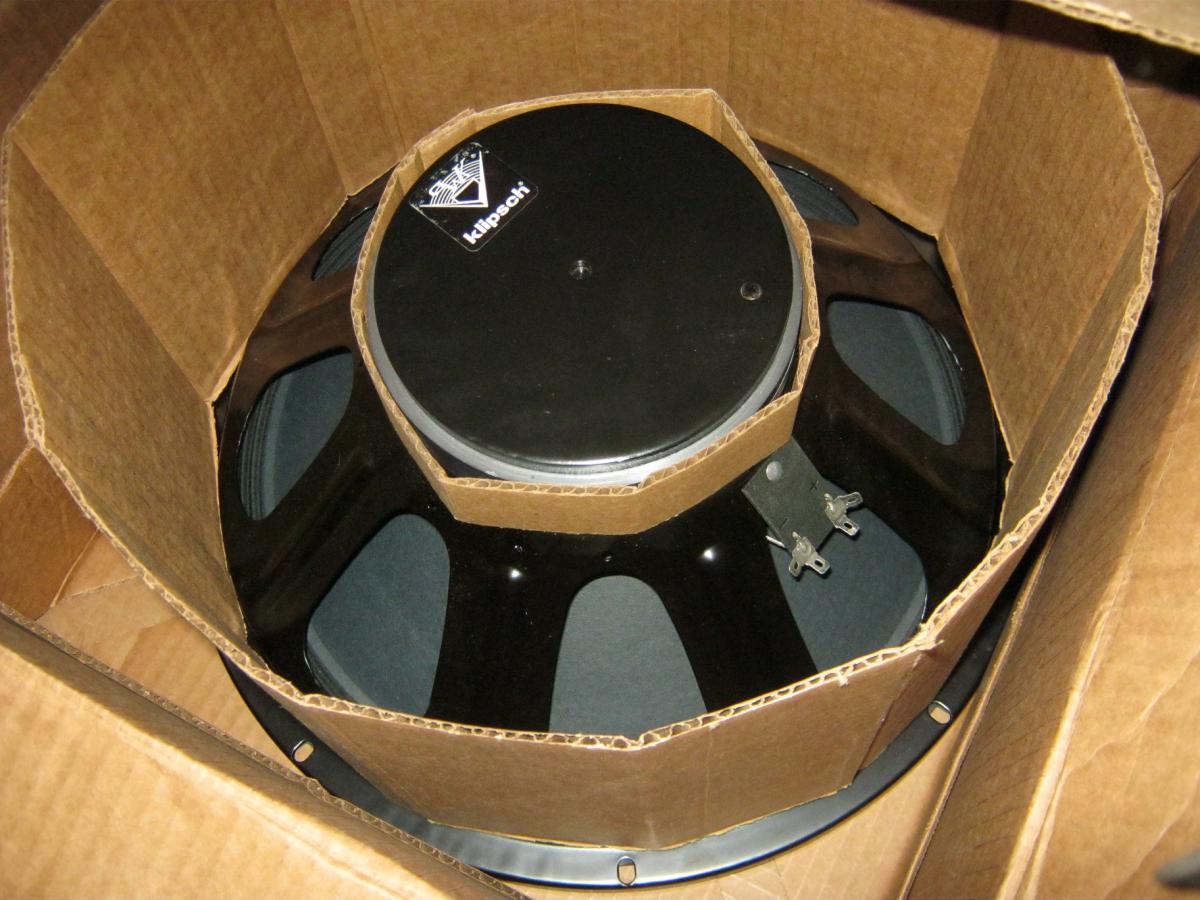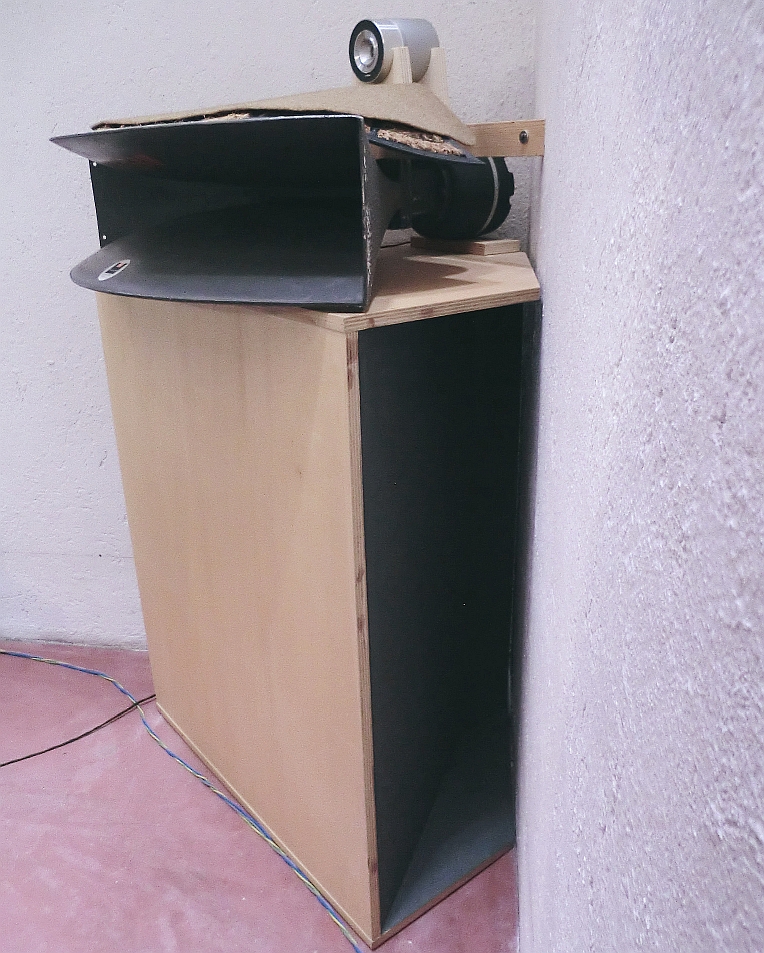 I use high-end expensive component like Gauss HF4000 as midrange assembled with JBL 2350 aluminum horn.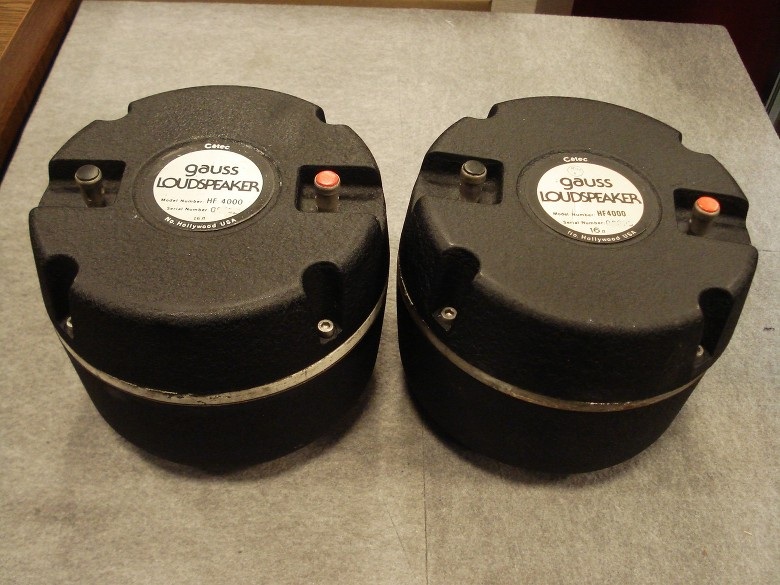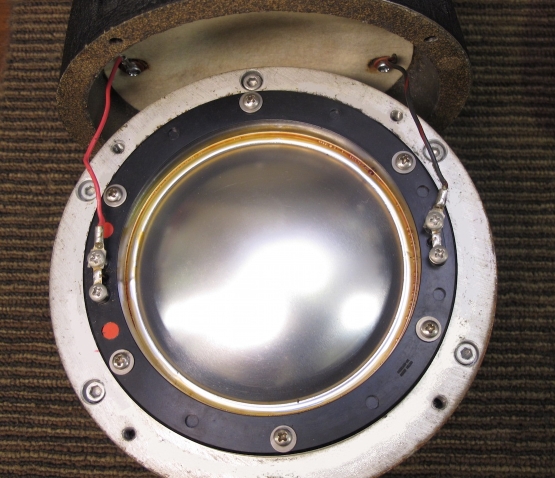 Gauss HF4000 2"compression drivers are very impressive components: heavy (13 Kg ), alnico magnet, large aluminum diaphragm, wide frequency response ( 500 to 15.000 Hz ) excellent matched with JBL 2350 40×90 radial horn with 220 Hz taper cutoff frequency. This excellent heavy ( 16.3 Kg ) aluminum horn measure 80,3 x 50,8 x 20,3 cm and so match very well with size of bass cab Klipschorn.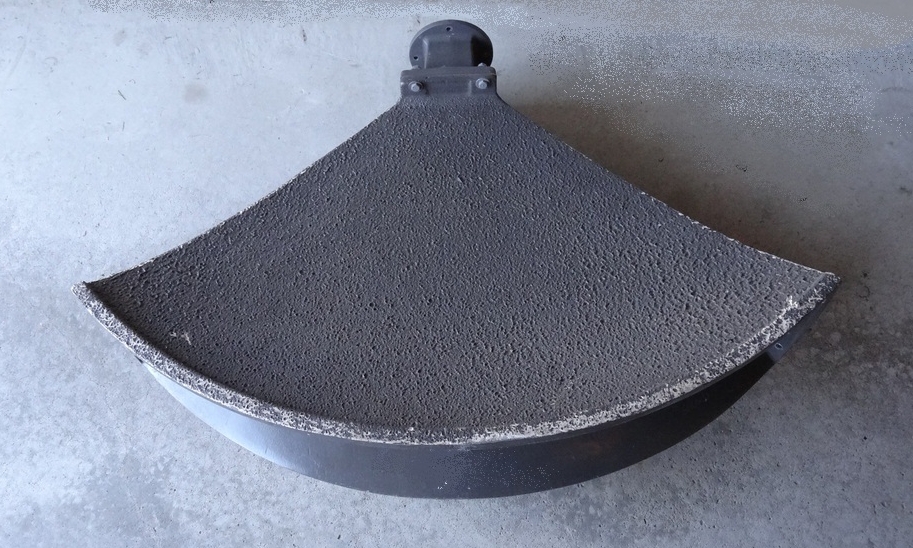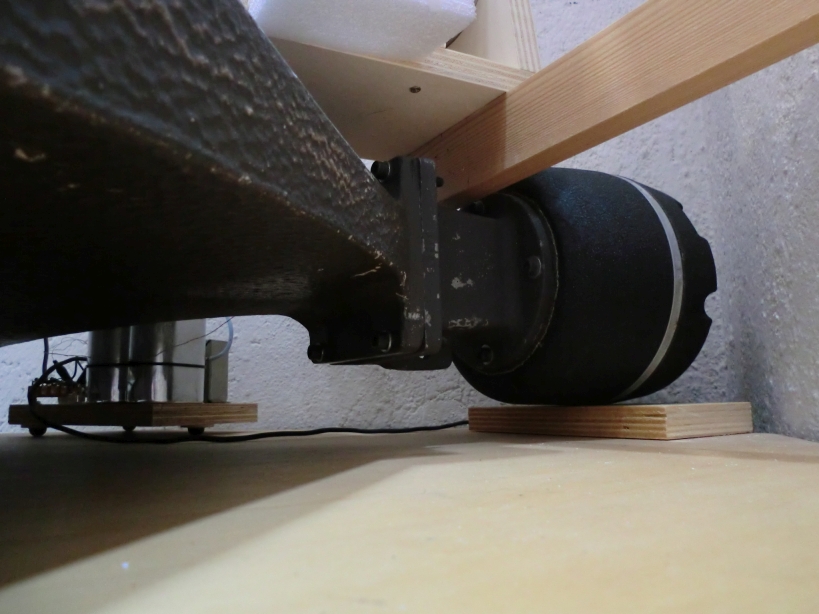 For high range I chosen the Coral H-104 horn tweeters.
This big ( 3.5 Kg ) alnico tweeter is mounted in the same vertical plane of the Gauss driver diaphragms for best time alignment mid-high response.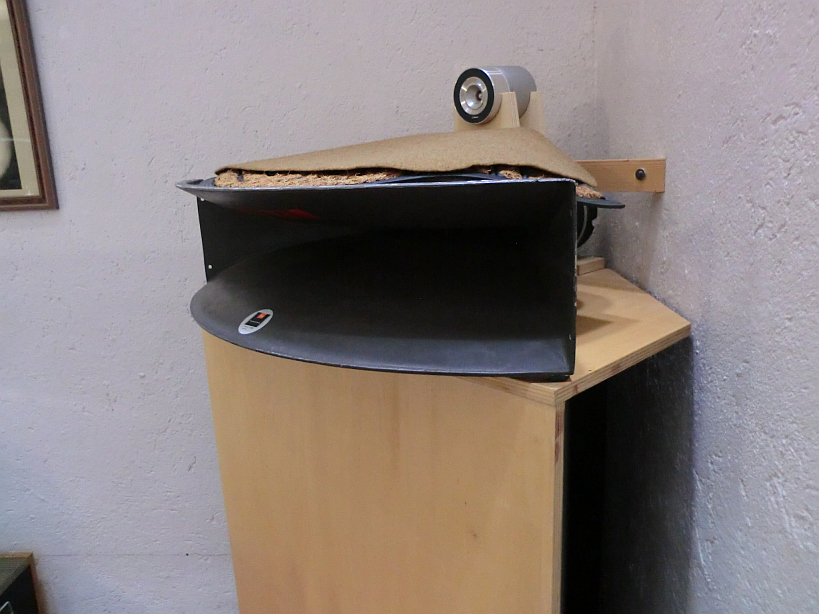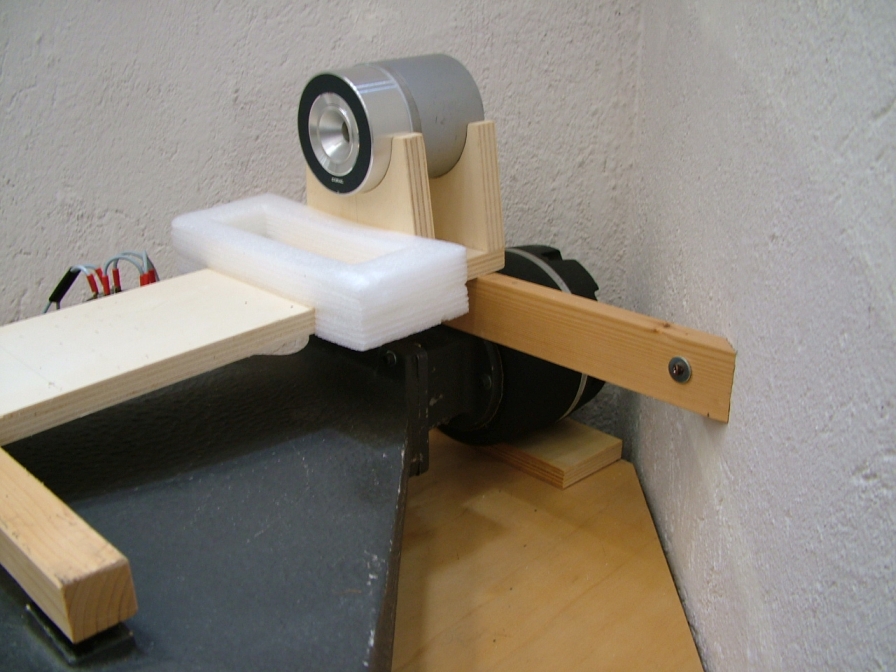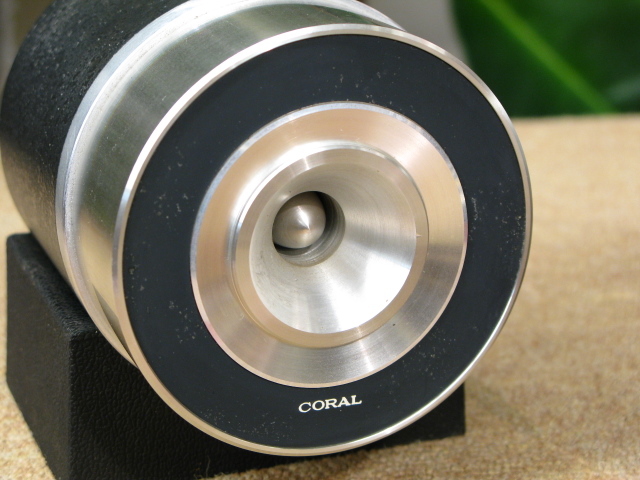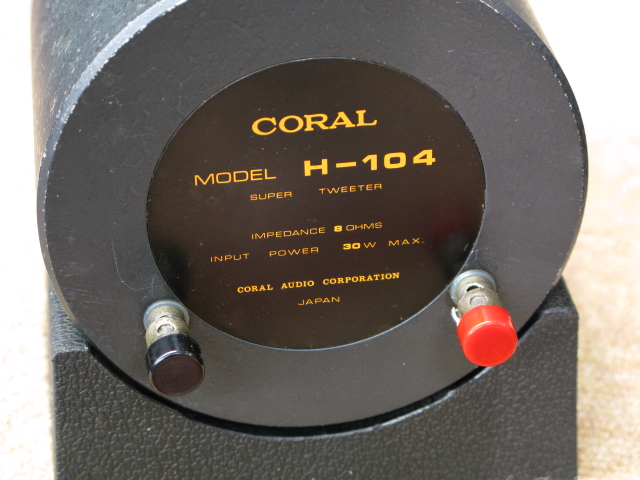 The crossover filter is an variant of Klipsch type-A. I choose first order slope crossover for his best sound. I tried various crossover type also electronic ( tube and solid state ) but I returned back to the simplest 6dB/oct in the schema.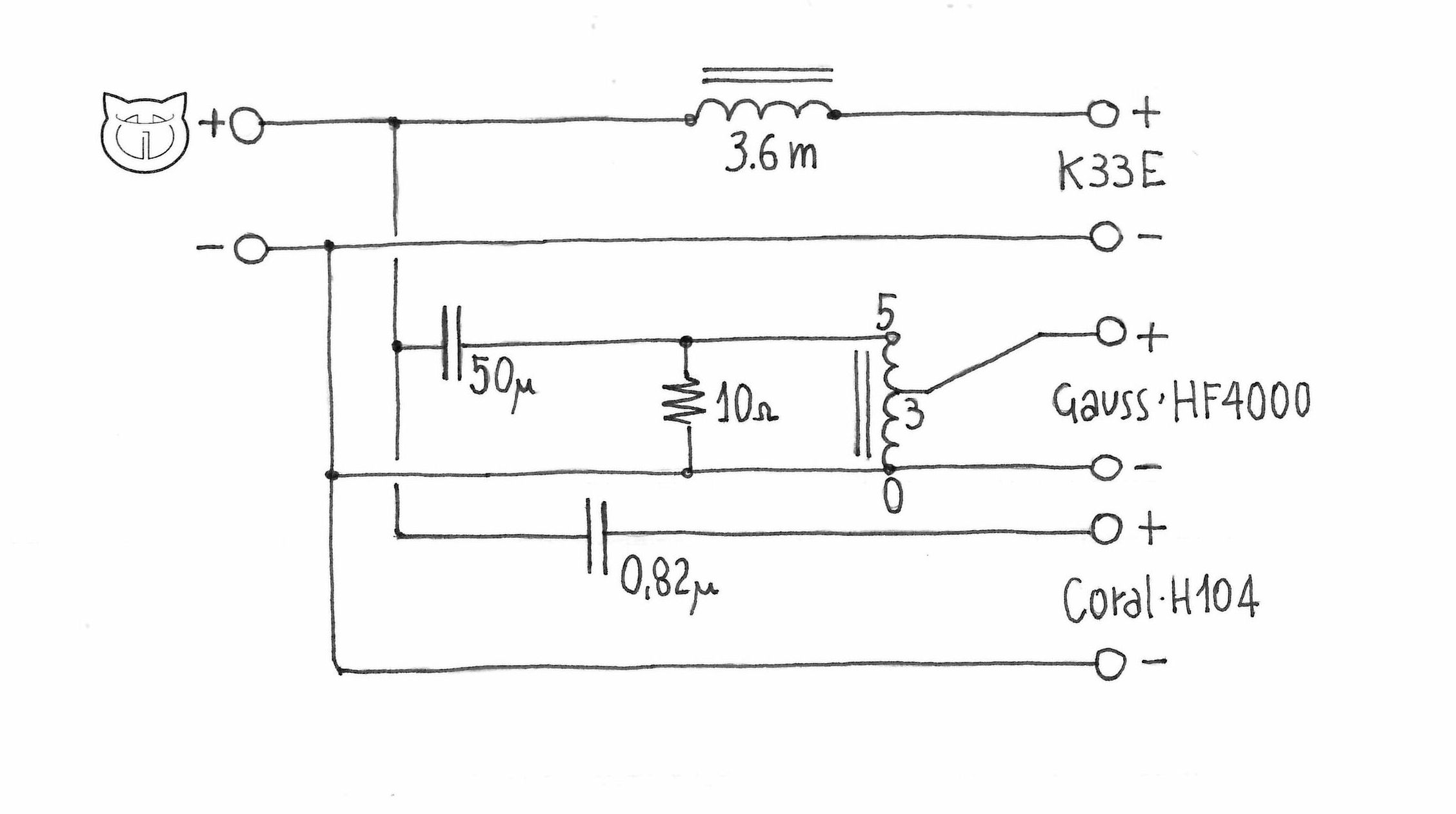 Be carefuI on quality components: for mid-range I use paper in oil capacitors, in the high section copper MKP I found has more detailed sound. 10 Ohms resistor must be metal/oxide 1%, 10W.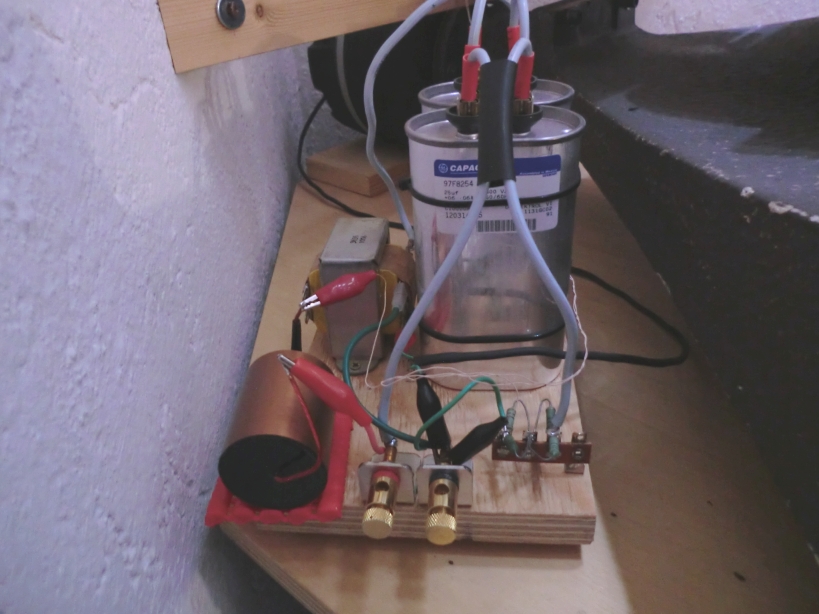 The 3,6mH inductor for low pass filter must be high quality, low RDC, ferrite ( or best transformer ) core with almost 1,4 mm copper section.
Mid range level , due very efficient Gauss driver, must be attenuate with an autotransformer ( like model 3636 from B&K Sound ). In my system I use pin 0-5 as input and 0-3 as output. These speakers have a first rate SPL factor. 3 W of 2A3 SE tube amplifier, are sufficient to produce a powerfull, open, deep sounstage. It is very difficult for any speaker to play music as a live session….. these speakers are among the very few that succeed in this uneasy task.