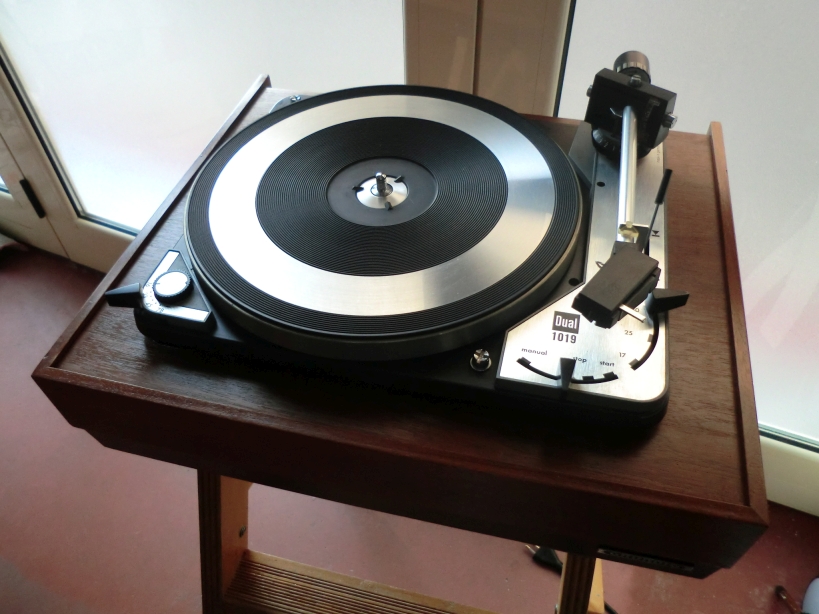 The Dual 1019 without doubt is one of few finest turntable ever built. It first began production in 1965 and is a fully-auto, idler driven with integral tonearm and pitch control and heavy massive platter ( 3.4 kg ).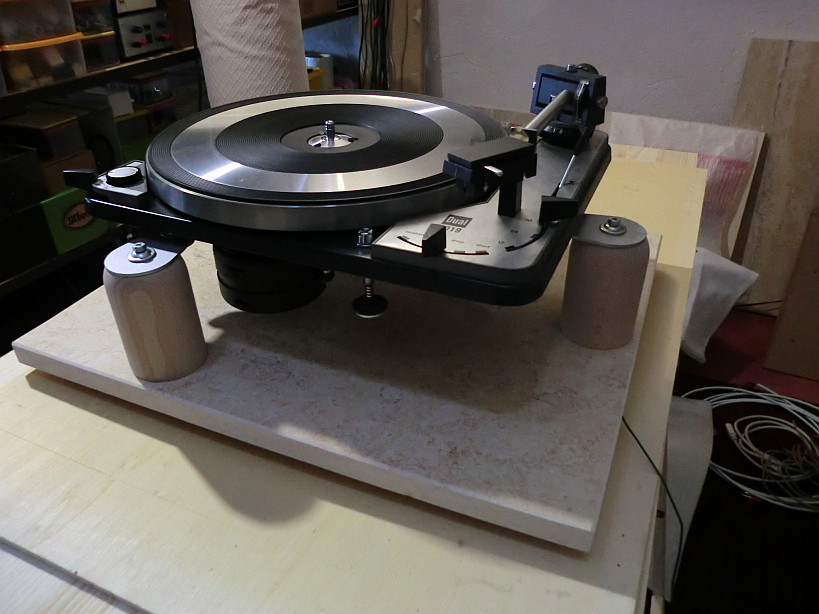 The mechanics are outstanding…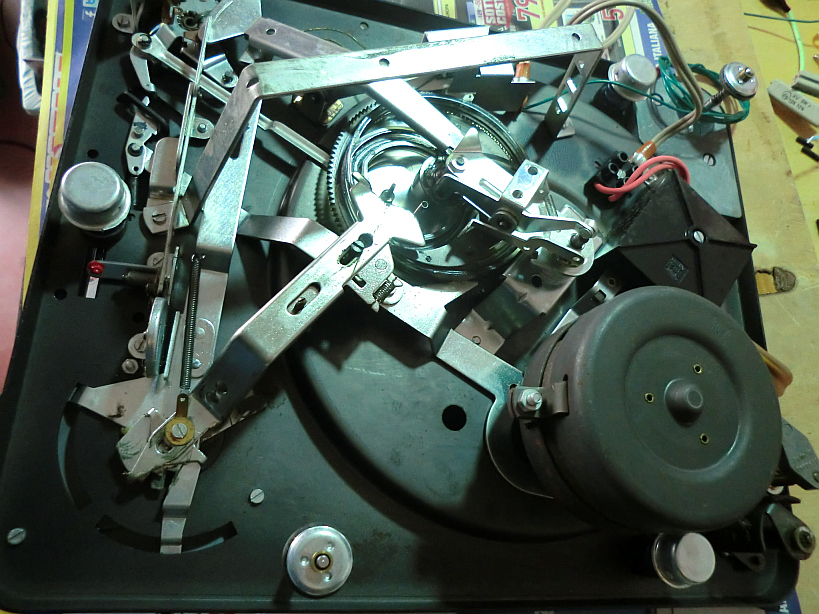 This electromechanical masterpiece justify the adoption of a marble throne…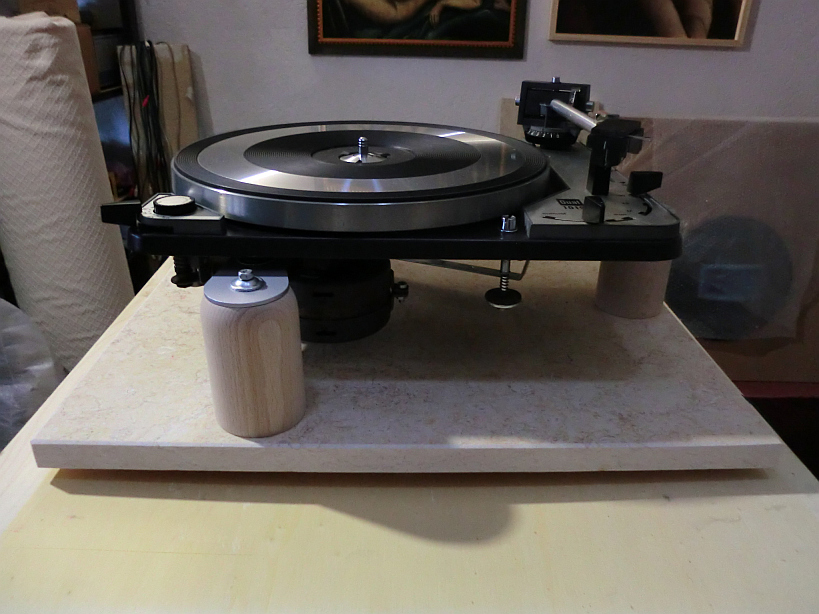 On the bottom base of 430×375 mm and 20 mm thickness yellow egyptian marble are screwed three 80 mm height solid wood turrets plus 3 mm thickness aluminum turnable supports.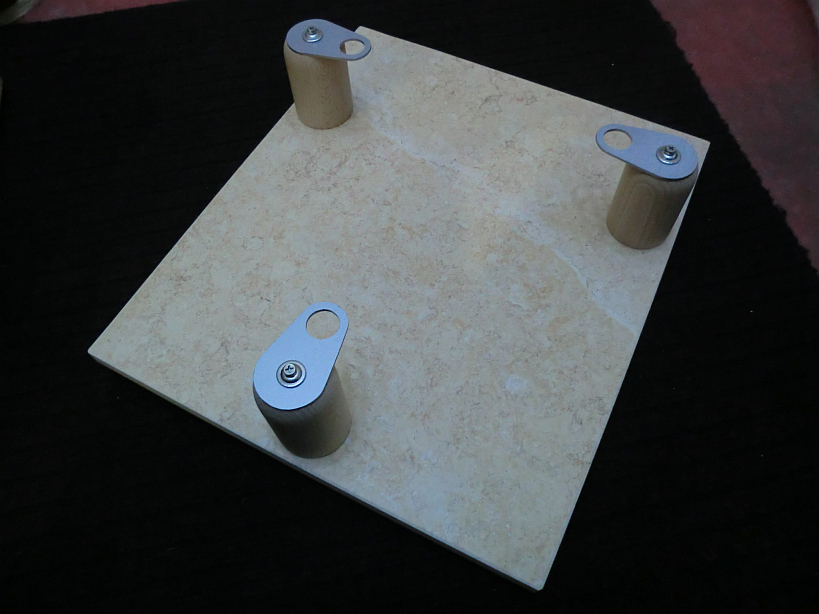 This turnable can hold two gold plated RCA connections like this.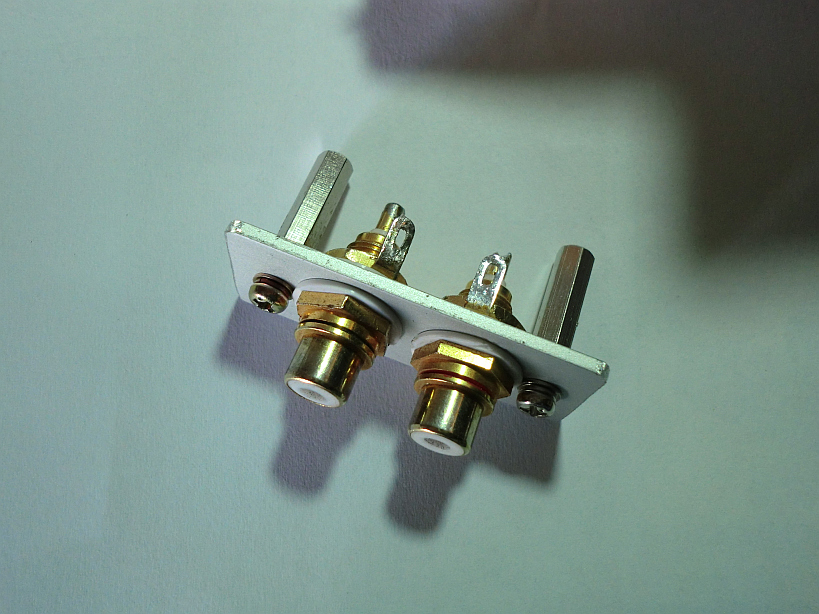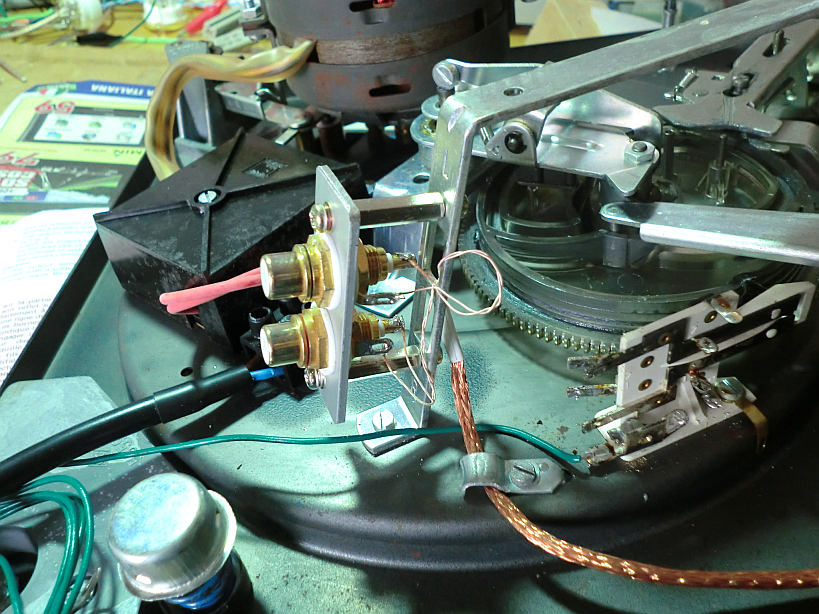 I finally replaced the old Dual wire with more flexible tonearm pure litz copper cable 45×0.005 mm cotton sheath and add a green ground wire screwed to the metal chassis. On the other side I have removed the spring contacts on the shell and soldered the four litz wires at gold plated cartidge clips.